Your Spirit is Calling—Are You Listening? We are in one of the most Transformative times on the Planet. To support you in YOUR Transformation we have gathered the World's Top Holistic Psychotherapy Leaders to share their most powerful Holistic (Mind, Body, Spirit) tools, tips and resources to support you to FINALLY Leap into your True Spirit and share the amazing Gifts your Spirit is Meant to Share---NOW!
Sonia Choquette

Margaret

Paul, PhD.

Susan

Page




Pamala Oslie

Jacquelyn Small LMSW

Shelley Riutta MSE, LPC

Carole

Hyder

Lisa Zimmerman

Deborah Wilson

Jennifer Hoffman

Elyse Hope Killoran

Sheryl

Paul M.A

Jennifer McLean

Michael Finney
The Leaders featured in this event will reveal how using Holistic Methods transformed their lives and their Clients lives AND share tips and resources for you to do the same!
Dear Seeker-
You are feeling it—
there is a tremendous energetic shift happening on the planet right now
. It is both exciting AND challenging. You may be asking "How do I keep my footing when things are changing so quickly?" Here are some of the things you may be experiencing right now:
*
Stuck
—Your Spirit is calling you to move faster in your growth and
if you aren't keeping up you will begin to feel VERY stuck
*
Relationships are changing rapidly
—issues that seemed to be tolerable are no longer acceptable at the higher vibration we are moving into.
How do you handle these changes?
*
Staying in a job that you don't like for the security is becoming harder and harder
—yet you are afraid to make a change. What do you do?
*
Confusion
—with so many choices
how do you get clear about your next step?

*
Depression
-when you put a lid on your expansive Spirit you will feel depressed.
How do you take the lid off?
*Anxiety-you know you want things to be different but you are
terrified of taking a risk
— You ask what if I make a mistake and lose what I have now?
These are all SYMPTOMS of the
Holistic Transformation
™ that you are going through (See the stages of Holistic Transformation Listed below).
As a Holistic Psychotherapist and a Teacher to other Holistic Psychotherapists, I see the incredible opportunity for TRANSFORMATIVE change for EVERYBODY right NOW
. Issues that would have taken YEARS to heal are healing SO much faster---with the incredible support of Holistic Methods™.
Join us for this FREE Telesummit Series were I have gathered some of the
Top Holistic Psychotherapy Leaders to share their WISDOM from using Holistic Methods for their own Transformation and the Transformation of 1000's of their clients
. You can get the inside scoop on some the Leading Edge methods that are helping people navigate this exciting time gracefully AND joyfully.
Your Time is NOW: There has never been a time in history with as much POTENTIAL for TRUE TRANSFORMATION and UPLEVELING.

Join us during the Telesummit to get the inside scoop on the Leading Edge Holistic Methods that can help you navigate this time gracefully and joyfully!


Participation is FREE
The speakers in the Leading the Transformation are generously donating their time so you can get access to this value-packed online event at no cost. All you need is a telephone or a computer to participate from anywhere in the world.
Reserve your spot right away!
You'll learn amazing tools, support and methods to guide you
through the 5 Key Stages of Holistic Transformation™:

Stage 1 => Transformative Catalyst
A compelling (sometimes painful) Inner or Outer Event that creates an opportunity for Transformative Change. In beginning stages of Holistic Transformation the Catalyst can be dramatic—in later stages the Catalyst can be in inner awareness that something needs to change.
Stage 2 => Falling Apart
What is known falls apart. Outer structures fall away. What used to work no longer works. Feelings of pain, grief and confusion. No relief using traditional methods of healing. A breaking down so there can be a breakthrough.
Stage 3 => Exploration/Growth
Open to new things in way that you were not before because of Stage 1 and 2. This openness allows for synchronicity and the Universe to open the doorway for Transformation for you. Seeking new Holistic Methods ™ to heal at the core level and open up to deeper experiences of your Authentic Self.
Stage 4 => Acclimation

Implementing the changes you made in Stage 3 into your everyday life. Adjusting to the changes and growth you have experienced. Getting acclimated to the higher energy vibration within you. Noticing how when you change—everything around you changes.

Stage 5 => Soaring

You are able to feel a sense of wholeness and higher levels of Joy, Love and Peace. You have a clearer sense of your Authentic Self, your life direction and why you are here on the Planet.
You'll also discover:

How to transform your relationships into
Spiritual Partnerships
(so crucial to make this shift now!)

How to
learn from the colors in your Aura
what you planned on doing when you came to the Planet (learning this information will transform your life in minutes)

How to use
Holistic Energy
for your Awakening—
this will make all the difference in navigating this time SO much easier

The
One Underlying Cause of Most Relationship Problems
and what you can do to heal this

What your
Sun-Sign (based on your Birthday) tells you about your Soul
and learn where you are operating out of the higher or lower aspects of your sign

How the
Angels can help you find your Life's Purpose
and what you must know about Angels to begin to work with them

How your
present Money Consciousness and state of abundance are impacted by your past lives
(knowing this will help you release deep money patterns that have been keeping you stuck for years!)

How to use specific
Feng Shui principles in your bedroom (the one room you spend a majority of your time)
to identify and clear roadblocks that have been blocking your dreams from manifesting

The
7 most common transitions that can happen in your life
and what happens if you do not address these consciously—and what gets to happen when you do address these consciously

A powerful
Incan Shamanic view of healing and wholeness
-plus a guided journey to discover information about your unique gifts

Specific Steps to
reclaim the Power of Your Spirit
and move into the fullness of your Joy

Why it is vital for you to
find and live your Life Purpose during this transformative time and learn why finding your Life Purpose is actually EASIER now!

Sonia Choquette

The Power of Your Spirit:
A Guide to Joyful Living

Sonia Choquette is a world-renowned author, storyteller, vibrational healer, and six sensory spiritual teacher in international demand for her guidance, wisdom, and capacity to heal the soul. Her books have sold over a million copies worldwide including her New York Times bestseller The Answer is Simple.

Margaret
Paul, PhD.

The One Underlying Cause of Most Relationship Problems

Margaret Paul, Ph.D is a best-selling author of 8 books, relationship expert, and co-creator of the powerful Inner Bonding process-featured on Oprah, and recommended by actress Lindsay Wagner and singer Alanis Morissette.

Susan
Page

How Spiritual Partnership Transforms Love: Your Relationship as a Spiritual Practice

Susan has been a repeat guest on Oprah and has been conducting workshops for both singles and couples, nationally and internationally since 1980. She is the author of 4 popular books about relationships including:

Why Talking is Not Enough: 8 Loving Actions That Will Transform Your Marriage and How One of You Can Bring the Two of You Together

. Page's books have sold more than a million copies in the U.S. and worldwide.

Pamala
Oslie

Life Colors: What Your Aura Colors Reveal About You and Your Life

Pam is an intuitive and author of

Life Colors, Love Colors and Make Your Dreams Come True.

She has the ability to see and sense auras and has discovered the different aura colors reveal very specific information about a person. Pam works with clients all around the world including many celebrities.

Jacquelyn
Small

Transformers, the Artists of
Self-Creation

Jacquelyn Small, LMSW is a licensed psychotherapist who works with both spiritual and psychological concerns. Jacquelyn has authored eight books about soul-based psychology and the process of personal transformation, some of which have become classics in the counseling and consciousness fields. She has been featured on the Oprah Winfrey Show, New Dimensions Radio, NPR's People's Pharmacy and a CNN's series on Alternative Healing.

Shelley Riutta

Why Your Life Purpose Won't Wait: 7 Reasons Why it is Vital to Find and Live Your Purpose NOW

Hosted By: Shelley Riutta MSE, LPC is a Holistic Psychotherapist and creator of the popular "Life Purpose Mentoring Program". She is also the Founder and President of the Global Association of Holistic Psychotherapy which supports Holistic Therapists, Healers and Coaches to learn more about Holistic Methods and develop Thriving Holistic Practices.

Carole
Hyder

Bedroom Feng Shui: 5 Insights to Creating a Place Where Your Dreams Come True

Carole J. Hyder has accomplished success as an international Feng Shui consultant, speaker, teacher, Author, trainer and media personality. She is the President and Founder of the Wind & Water School of Feng Shui.

Lisa Zimmerman

Using Intuitive Astrology to Embrace Your Soul's Path

Lisa Zimmerman is a Transformational Consultant, Intuitive Astrologer and Spiritual Teacher.  She utilizes Intuitive Astrology, Deep Coaching, Neurofeedback and other energetic techniques to enable clients to connect with their Authentic Self, transcend obstacles, and step into their power.

Deborah
Wilson

Healing With Angels:
"7 Ways to Powerfully Heal Your Life With the Love and Support of the Angelic Realm"

Deborah is a contemporary spiritual teacher and healer who uses her intuitive abilities as an inspirational speaker, author and mentor of prosperous living. After having a life altering illness and subsequent profound encounters with angels, she was told that, "a better life was waiting for her."

Elyse Hope Killoran

Evolutionary Wealth Stay tuned for the EXCITING topic that Elyse will be speaking about:)

Elyse Hope Killoran is a Wealth Repatterning Coach, the founder of the Prosperity Partnership Teleclass Program and the creator of the acclaimed "Anchoring Prosperity" CD. In 2002, Elyse designed an interactive "Prosperity Game" that over 35,000 people from across the globe have used to shift their "wealth set point."

Jennifer Hoffman

From Past Life to Present Reality: Understanding Your Past Lives to Reinvent Your Future

Jennifer Hoffman is an internationally renowned author, channel, intuitive counselor, spiritual mastery guide and popular radio show host. She is the author a weekly newsletter with more than 2 million readers and has written several books, including the recently released "

Ascending into Miracles-The Path of Spiritual Mastery

".

Sheryl
Paul

Navigating Transitions Consciously: From the Personal to the Planetary

Sheryl Paul, M.A., is regarded as an international expert in transitions. She pioneered the field of bridal counseling with her bestselling book "

The Conscious Bride

". She has appeared several times on Oprah as well as on Good Morning America.

Jennifer McLean

Holistic Energy for Awakening

Jennifer McLean is an internationally acclaimed entrepreneur, author and healer. She is the creator of the popular online teleseminar series "

Healing with the Masters

" which features acclaimed "Masters" from the transformational thought and wellness movements.

Michael
Finney

Rediscovering Your Spiritual Voice: Honoring and Recovering Your Original Essence and Inspiration

Michael is a poet, healer, and mystic. As a healer he uses shamanic and other energy techniques, intuition and guidance, to assist a person in releasing uncomfortable emotions, find their beauty and truth, and discover their original essence and inspiration.
Your Bonus Gift - Free Just
for Registering Now


"Breakthrough: 7 Steps to Clear Your Blocks and
Step into Your Dreams" Audio Presentation

By: Shelley Riutta- President & Founder Global Association of Holistic Psychotherapy


Are you ready to make this year--the year of breaking through your limitations and stepping fully into your Dreams?
Over the years of working with 100′s of clients, Holistic Psychotherapist Shelley Riutta MSE, LPC, knows the tips and tools to help people move through their deepest blocks into the freedom and joy of their Authentic Self. In this Audio Recording Shelley shares:
Why your biggest blocks can be your biggest gateways into your Highest Vision for your Life
The secret meaning of the obstacles you bump into every day as you try to move forward
Why getting into your Joy is the fastest track to your dreams
The 7 Steps to Move through your Blocks Gracefully and Joyfully to align with your Sweetest Dreams
A powerful guided imagery to help you release the unconscious blocks that hold you back
Where is the event located?
At your home or office. You can access the interviews with our experts by calling in or through a free Internet webcast or by phone. Recordings will be available, so if you miss a live session, no worries.
There is absolutely no reason to stay stuck and frustrated when you know deep in your heart you are meant to be SOARING!
The Leaders in the
Leading the Transformation Telesummit
will show you amazing Holistic resources to help you take advantage of this exciting time to leap into your Joyful True Spirit and the Life that has always been meant for you! I hope you will join us right away!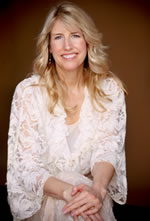 Love & Blessings,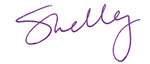 Shelley Riutta MSE, LPC
President & Founder
Global Association of Holistic Psychotherapy

About Your Host
Shelley Riutta MSE, LPC is a Holistic Psychotherapist in private practice specializing in Transformational individual counseling, presentations, groups and Workshops. She is creator of
www.RadiantLifeCounseling.com
and the popular "Life Purpose Mentoring Program." She is also the Founder and President of the Global Association of Holistic Psychotherapy
www.thegahp.com
which supports Holistic Therapists, Healers and Coaches to learn more about Holistic Methods and develop thriving Holistic Practices.